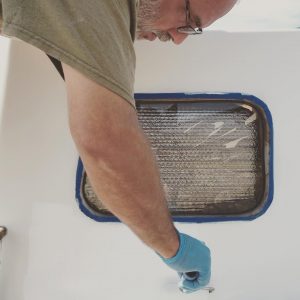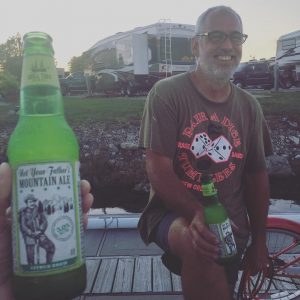 Sea Shanti expenditure to date, including purchase and marina fees
One of the reasons we invested in the Sea Shanti was to reduce our cost of living without sacrificing travel and adventure. A boat has costs associated with it. There's a reason people call them "holes in the water you throw money into." But if the boat is also your home and your car, if it's got solar and wind power and a resourceful crew, it could also save a lot of money. Or at least that's our theory.
We purchased the Shanti for $3000. She's a project boat, but we decided to take a hard run at her. Jack cut back on his tech work to spend long hours hard at work on her renovation. He's responsible for every single item checked off this Honey Do list (and some that we've forgotten about along the way). He's worked on this humble home on the water nearly every day.
This is his first sailboat, and he's had to learn everything the hard way – through trial and error. YouTube, books, and guys at the marina have been his guides. He's run into 99 problems along the way, but he hasn't met one he couldn't solve yet.
Gutting of internal furnishing/floor

Valves and seacocks replaced

Bilge cleaned and painted

Engine room painted and cleaned

Compression post made out of old mast

Main deck sanded and inspected

Hull above the waterline sanded, primed, and painted

Hull below the waterline sanded, ablative anti-fouling barrier coats applied

Rudder and propeller shaft stuffing boxes refurbished

Replacing the rudder assembly

Preparing to drop in the water

Clean, paint, and build out the aft cabin

Repair, prime, and paint the deck
Replace fore windows in the forward cabin

Wire up shore power/AC system

Rebuild interior furnishings