The Shanty of Solitude
Before Jack and Autumn tied the knot in 2014, he was renovating a ramshackle house in New Orleans. Being a bachelor of a certain age with only his trusty pup Scout to share his hammock, he'd dubbed it "The Shanty of Solitude."
Once Autumn, her son Fain, and their two thuggish kittens Squeaky and Dante moved into the shanty (a term which Autumn believed was over-generous), the name didn't feel right anymore.
Jack, being a philosophical sort of guy, re-named it the Shanti, a Sanskrit word meaning blissful peace. To be honest, that doesn't entirely fit either, what with the menagerie, the Commie-sympathizer teenager, and the batty wife, but it says something really romantic about Jack.
The whole family lived in the lopsided shanty blissfully (if not entirely peacefully) for several years until they decided to let somebody else deal with the leaks and the cobwebs and the rocketgrass. The experience convinced Autumn that they could live happily anywhere.
The Yacht that Wasn't a Yacht
During the summer of 2016, the family took a few weeks to travel to upstate New York for the wedding of Autumn's dear friend Molly. On the way, they spent a few nights aboard an AirBnB-listed "yacht." It wasn't quite the luxury accommodations they'd expected, but the little boat and its charming liveaboard marina stirred up ideas. As they explored the city, Jack mentioned in passing that it might be nice to live on a boat someday. Autumn made a note of the wistful tone of his voice. She'd always wanted to live on a boat, too.
But the trip was long, and work and bills awaited them when they returned to New Orleans, so the idea got filed away in the "Sure, it would be nice, but…" bin.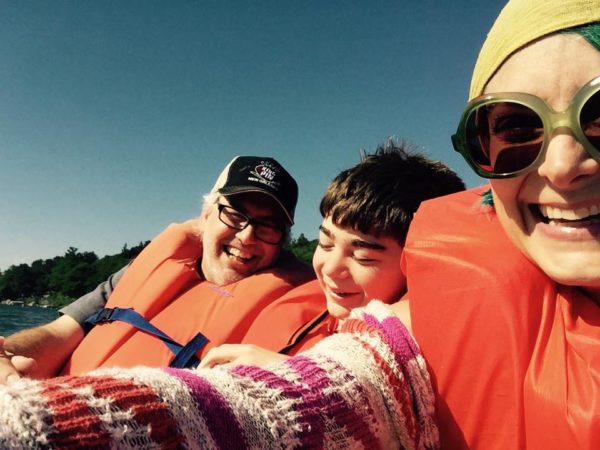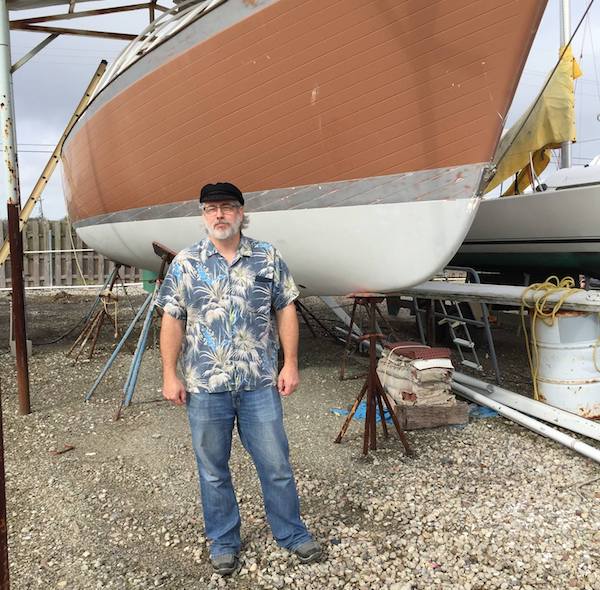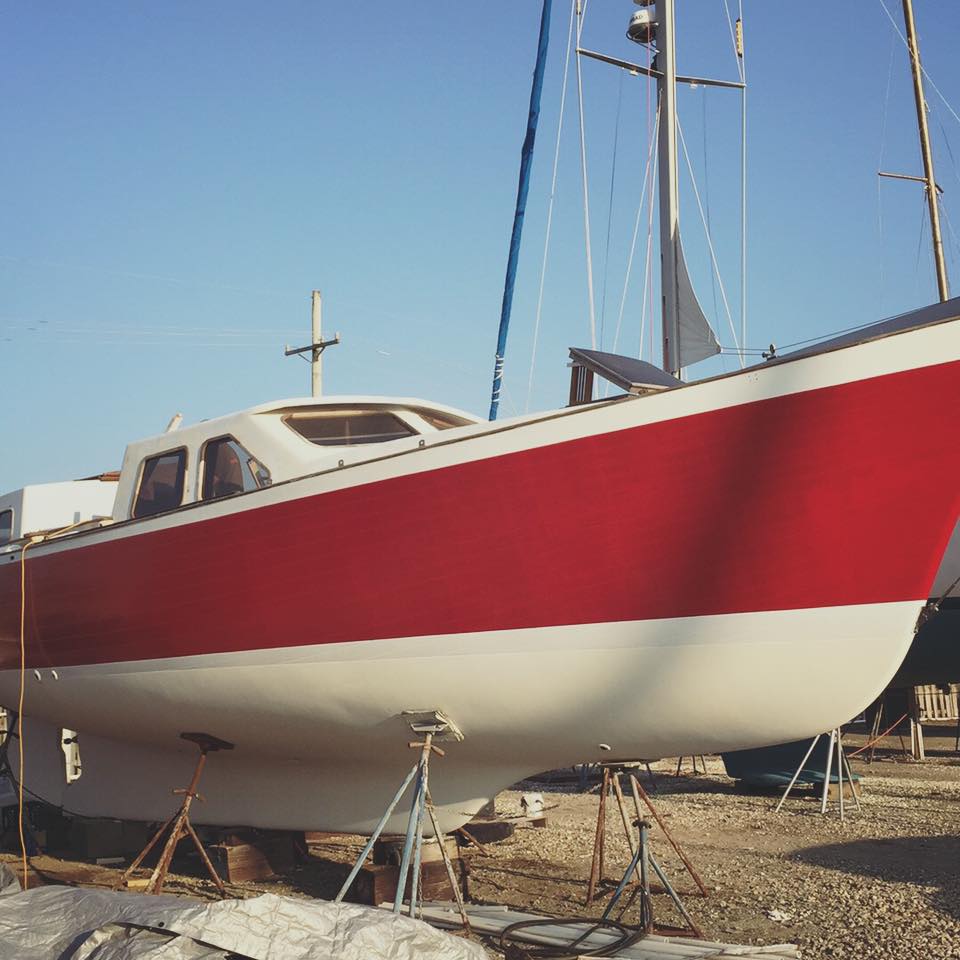 The Sea Shanti
Back in November of 2016, Autumn was reading All Things Are Possible by Lev Shestov because nothing helps her move past despair and hopelessness like Russian existentialists. Perspective, man.
Shestov wrote this:
Philosophy must have nothing in common with logic; philosophy is an art which aims at breaking the logical continuity of argument and bringing man out on the shoreless sea of imagination, the fantastic tides where everything is equally possible and impossible…The business must be undertaken by homeless adventurers, born nomads, to whom ubit bene ibi patria*.
Autumn couldn't help connecting the passage to Jack's wishful thinking from earlier in the year. She floated the idea of buying a sailboat, and he suggested that she was perhaps being reactionary and not entirely logical.
She suggested that he pretend that they were going to get a boat to satisfy her so she'd shut up about it already. She promised she'd eventually forget the idea anyway if he'd just play along with her for now.
And eventually she did forget as she got caught up in other projects.
But then January 2017 rolled around. Her feet began to itch and her mind began to wander and she felt compelled to begin perusing Craigslist for a boat. That's where she found the Sea Shanti, a 1974 Cooper Seabird 37 whose owner abandoned her in a New Orleans marina nearly a decade ago. The marina put her up for sale on Craigslist for $4500. Jack and Autumn talked them down to $3000. A deal was struck. No arms were twisted.
You can imagine the kind of work that a $3000 boat might need. She's got no real interior to speak of, leaks reminiscent of the original shanty, and plenty of kinks to work out on the systems as well. Fain spent the summer with family to keep clear of the chaos until his berth was livable while Jack and Autumn, both hard-scrabble Gen Xers, are still sleeping in hammocks slung across the boat's empty innards to keep living costs low so there's more to sink into the Shanti.
*Ubi bene ibi patria translates loosely to Home is wherever life is good.